The Slate adopts, clean highway
---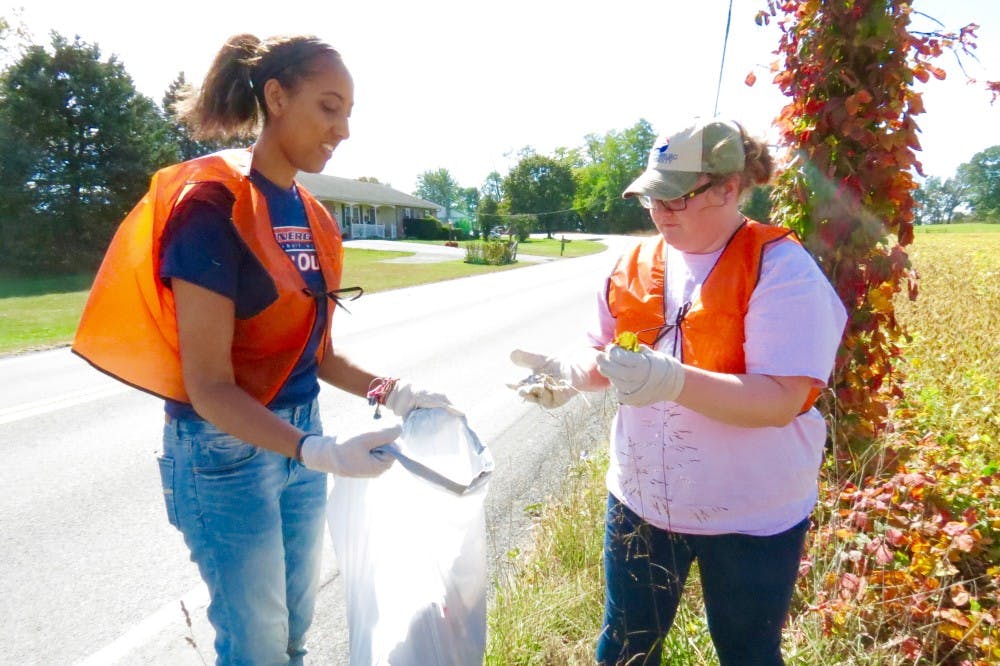 The Slate staff adopted a two-mile stretch of Route 533 last week and completed their first cleanup on Saturday.
From beer cans to fast-food packages, Route 533 had its fair share of trash. Slaters picked up two bags worth of debris over the course of about two hours.
The stretch of highway starts at the intersection of Route 11 and Route 533 and continues to Valley Quarries Inc.
The Slate will conduct its second cleanup during the spring semester.
The following Slaters helped with the cleanup: Katy Gentile, Sylvia McMullen, Troy Okum, Tope Osunsana, Meghan Schiereck and Abrihet Zegeye.