Student Spotlight: Senior lives for adventure
---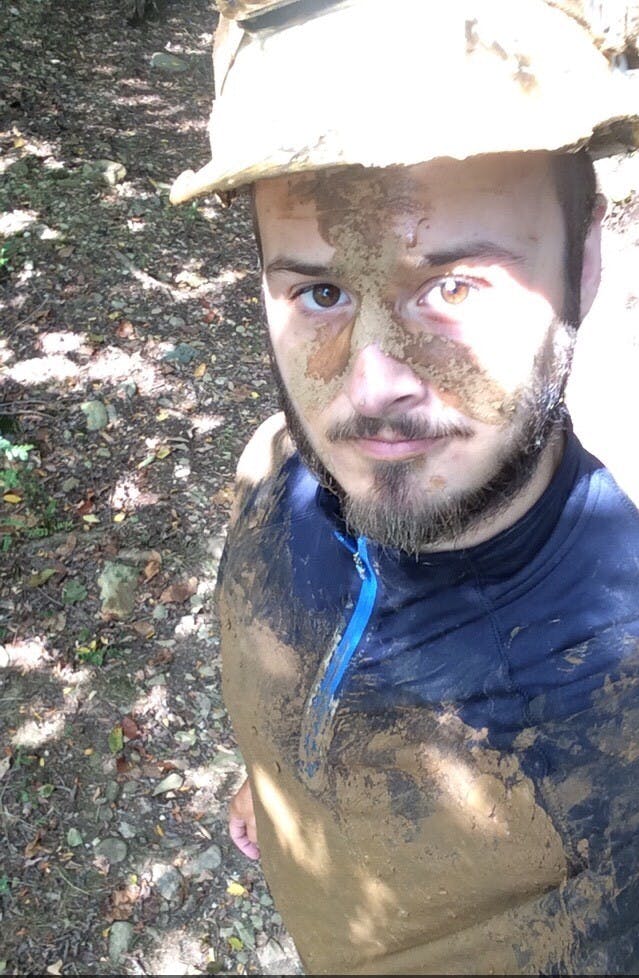 From rock climbing to archiving, senior Collin Gardner is far from the average college student.
The 21-year-old Boyertown, Pennsylvania, native is the president of the Shippensburg Univeristy Adventure Club as well as a fashion archives employee. Majoring in history, he aims to receive his bachelor's degree this May.
Gardner joined adventure club as a freshman with a love for the outdoors. His involvement and enthusiasm for the club allowed him to gain his current position of president.
"I joined because I love doing stuff outside and it was the people who really drew me to it. They are the nicest people and still my best friends today," Gardner said.
As president, he helps organize trips and events involving hiking, rock climbing, caving and even white-water rafting. One of those events is called bridge day, when the club travels to Fayetteville, West Virginia, to watch people base jump off the New River Gorge Bridge.
Gardner said the white-water rafting at bridge day was one of his most memorable adventure club experiences.
"My favorite moment was white-water rafting, I had never gone before and was not expecting that, but it was amazing," Gardner said.
Along with his duties as adventure club president, Gardner also works twice a week at the SU Fashion Archives where he places new artifacts into the software program, PastPerfect. His duties at the archives also include writing descriptions and inspecting the quality of artifacts.
His work at the Fashion Archives relates to Gardner's current goal of continuing museum work using his history degree. Gardner is considering attending graduate school here at Shippensburg University.
Gardner believes that other students could benefit from joining adventure club as he has.
"We give people opportunities they might not have otherwise such as white-water rafting and you're going to meet some of the best people on campus and make amazing friendships," Gardner said.