Shippensburg blues musician attributes success to hometown life
---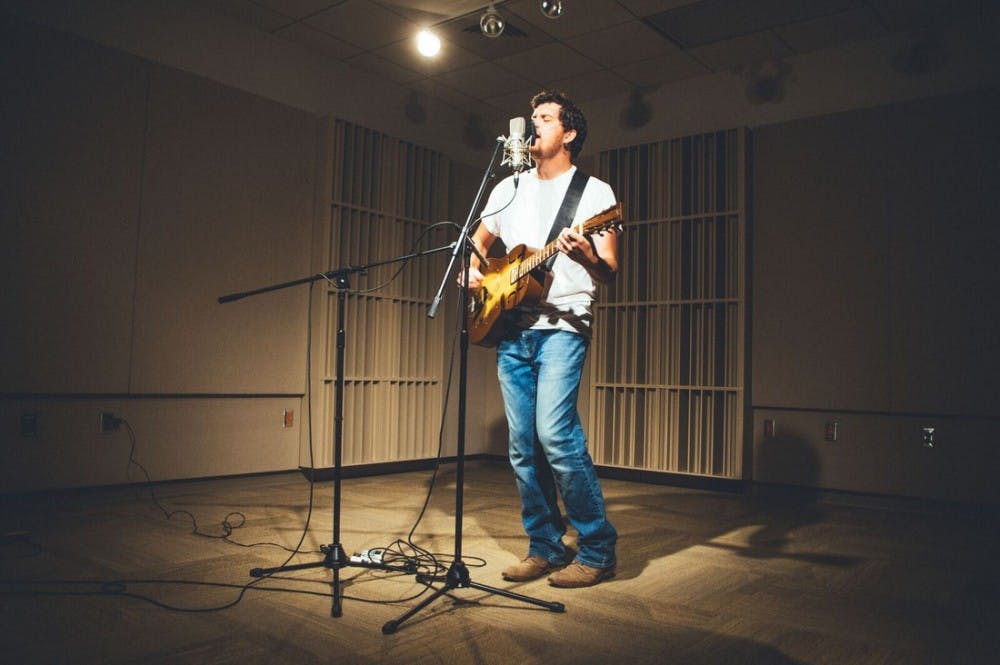 Local blues musician, Nick Andrew Staver spends many long nights and days living on the road as he travels to share his gift of music with venue crowds, but Shippensburg, Pennsylvania, will always be his safe place and home.
Turning a love for music into a career was a work in progress with Staver for many years. The passion grew from a single seed of records playing in his house as a child, and with time it blossomed into a greater possibility and outlet for him.
"Music was always playing around the house." Staver said. "Nobody was a musician, there were just records playing, but there was something about sitting in front of that stereo for hours that called out to me."
Staver first experimented with creating and performing music when he was in high school and soon realized that music was calling out to him.
"The most fortunate thing for me was I had a lot of music friends who were much better than I was," Staver said. "So when I was around them I became a sponge and just learned by watching and listening."
Staver joined a rock band out of high school and remained a part of it for eight years, which helped him get his toes wet in the reality of recording music and traveling to perform. He then changed gears to become a solo artist upon releasing his first personal album "Blue Wildey" in 2013.
Since starting his solo career four years ago, Staver has released an additional four albums, with "YOPE" being his most recent creation.
YOPE was Staver's childhood nickname that stemmed from him being a big fan of Pee-wee Herman movies. A family friend started yelling "Yo Pee Wee" to Staver whenever he saw him, which was later shortened to YOPE.
"I didn't want to make a traditional self-titled album, so I figured a nickname would do the trick," Staver said.
"YOPE" was recorded in Staver's home studio in Shippensburg with his band, which allowed him to bask in the comfort of his central Pennsylvania roots while working on his album. Living in a small city is a motivator and humbling factor for Staver, since it gives him the irreplaceable wealth of being able to find a balance between family and work.
Connecting with his listeners is a critical part of being an artist to Staver and he cherishes the bond he forms with his music. The lyrics to many of his songs are inspired by personal experiences and the good and bad times that many individuals share throughout their lives.
"The lyrics are meant to get you thinking, they tell stories of different aspects of life and I hope the listener bends the words to their own understanding," Staver said.
Staver admits that the path to success in the music industry has its challenges and he sometimes loses his footing, but he always finds his way back on two feet, singing.
"The hill to climb to success seems steeper at times but worth it. I love playing music and what it does for me and those around me," Staver said. "I wouldn't want to turn into a prisoner of my art and at the moment the best thing for me to remain that way is to remain independent, working for myself."
Staver will be performing at University Grille on Nov. 22 at 7 p.m., and is excited to share his new music and reconnect with his hometown crowd.
"I'm trying to continue the art of connecting musician to listener at the very moment of performance. My favorite shows are ones where I can talk and tell stories to the audience," Staver said. "I'm hoping to create a musical connection with the listener at the moment and hopefully it carries with them long after the show is over."